Services
Web development, Design, Marketing, UI/UX, Back-end, Front-end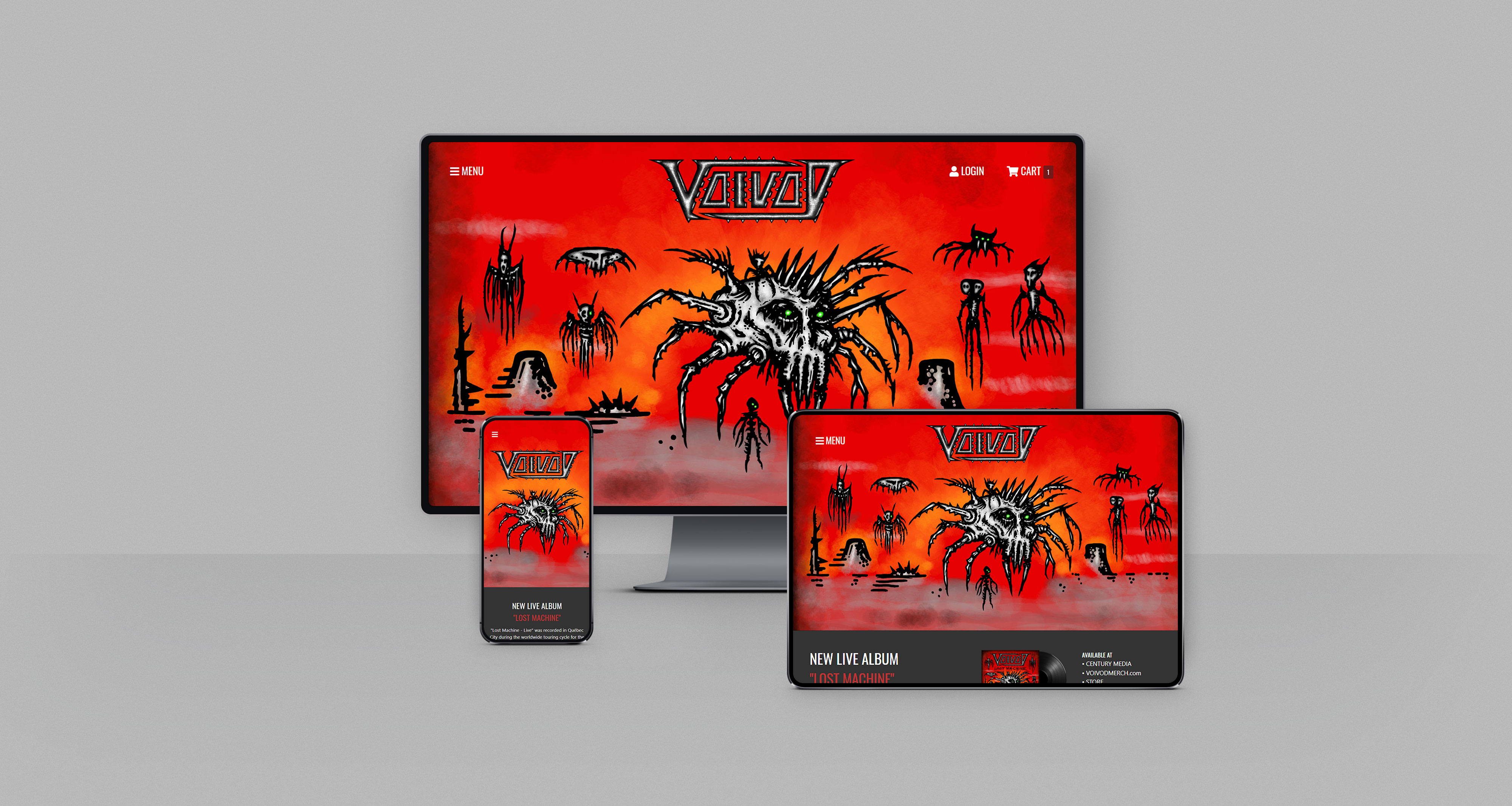 Voivod is a Canadian heavy metal band from Jonquière, Quebec that was formed in 1982. Starting out as a speed metal band, Voivod have added a mix of progressive metal and thrash metal to create their own unique metal style. In 2018, the won the Juno award for Best Heavy Metal Album. Aksiom went all-in on this project, in an effort to document the extensive amount of data related to the band. By digging around using Discogs and Setlist.fm, we catalogued around 250 albums / compilations / etc, with 700 released versions, and 1100 events with their setlists. We also created different themes based on the artwork on the album covers, each having its own color scheme displayed throughout the site.
Challenge
Having been around since 1984, there is a lot of information online about Voivod: a vast amount of shows listed on Setlist.fm, hundreds of releases on Discogs.com, interviews / reviews on many websites, etc. Our goal was to bring together all this data under one roof, and to provide tools for fans to be able to interact with it.
develop easy-to-navigate website with multiple visual themes based on album artwork
integrate data from 3rd party sources
enhance user engagement through interactive tools (user uploads of pictures taken at concerts, ability to add songs and albums to favorites list)
Aksiom exceeded our expectations and delivered on-time a truly remarkable website that our fans really appreciate. Our traffic and webstore sales have largely increased. Highly recommended!
Solution
Our approach was to provide a visually-stimulating website that showcases the large amount of data in a user-friendly environment. Public user profiles allow fans to view details of their interactions with the band.